List of products by brand Yohji Yamamoto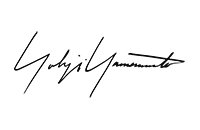 "Hiroshima Chic" was long used to describe the style of the artist-couturier, protagonist of the deconstructionist movement.
Yohji Yamamoto founded his eponymous fashion house in Tokyo in 1972. Ready-to-wear becomes vagabond, black often dominates, clothing is disintegrated, construction questioned, its perennial or perishable side. He deeply marked a generation of Belgian designers.
To learn more about Yohji Yamamoto, click here.
No products for this brand.