List of products by brand LIMI feu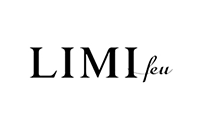 How not to be full of talent with such a heritage? LIMI Feu, founded in 2000, is a house whose creator is none other than Limi Yamamoto, the daughter of Yohji Yamamoto. She marched at her beginnings, in Tokyo, then in 2007, decided to parade in Paris. The critics hail it and the clientele follows. Like father like daughter. She is a passionate creator who overflows with energy and talent. Like her father, she loves dark colors, large volumes, and asymmetries, but she is more street and has a more rock attitude, less romantic than him. LIMI Feu emphasizes ambiance, volume and comfort by eliminating excess, and deliberately leaves space in garments to allow the personality of the wearer to blend in. The silhouettes are often in a straight line, while combining with voluminous and original drapes that surround the body. Gaijin Paris loves it.
To learn more about Limi Yamamoto, click here.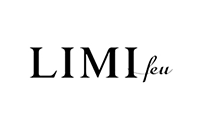 Comment ne pas être pleine de talent avec un tel héritage? LIMI feu, fondée en 2000, est une maison dont la créatrice n'est autre que Limi Yamamoto, la fille de Yohji Yamamoto. Elle défile à ses débuts, à Tokyo, puis en 2007, décide de défiler à Paris. La critique la salue et la clientèle suit. Tel père, telle fille. C'est une créatrice passionnée qui déborde d'énergie et de talent. Comme son père, elle raffole des couleurs sombres, des grands volumes, et des asymétries, mais elle est plus street et a une attitude plus rock, moins romantique que lui. LIMI feu met l'accent sur l'ambiance, le volume et le confort en éliminant les excès, et laisse délibérément de l'espace dans les vêtements pour permettre à la personnalité de qui les porte de se fondre avec. Les silhouettes sont souvent en ligne droite, tout en se combinant avec des drapés volumineux et originaux qui entourent le corps. Gaijin Paris adore.
More
LIMI feu

200,00 €

1 In Stock

CRÉATEUR • Jean taille basse tie and dye. Genre : femme Taille européenne : XL Mesures* : Largeur : 44 cmLongueur : 95 cmFourche : 18 cm Couleur : noir, blanc État: Neuf avec étiquette Marque: LIMI feu (JP) Composition: 100% coton Détails: Fabriqué au Japon, Prix de vente 630€ * Voir le Guide des Tailles ci-dessous pour plus d'informations.

LIMI feu

120,00 €

1 In Stock

CRÉATEUR • Pantalon fluide noir, par LIMI feu, la digne héritière de Yohji. Genre: femme Taille européenne: M Couleur: noir État: Très bon Marque: LIMI feu (JP) Composition: laine, acrylique Détails: Fabriqué au Japon Mesures: Largeur: 44 cmLongueur: 100 cmEntrejambe: 24 cm