List of products by brand TOGA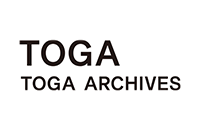 Designed by Yasuko Furuta, who studied fashion design and drawing at Esmod Japan and Esmod Paris. She founded her first brand TOGA in Tokyo in 1997. TOGA refers to Roman togas, a nod to her passion for draping and pleating. His avant-garde vision combines elements of contemporary Western style and traditional Japanese design to create original and captivating pieces. Its collections combine touches of vintage with modern minimalist shapes. She loves to play with prints and develops a style that combines femininity and relaxation. In 2005, TOGA began presenting its collections in Paris, then in 2014 in London. In addition TOGA, has its line of shoes "TOGA PULLA SHOE", its pre-collection line "TOGA PULLA" and its line of men's clothing "TOGA VIRILIS", as well as unique pieces under the label "TOGA PICTA", distributed only in its own stores.
No products for this brand.