List of products by brand EVISU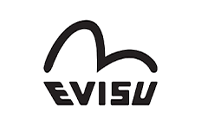 Denim is a religion at Evisu. The name and logo refer to EVIS, god of prosperity in the Buddhist religion, a name that is reminiscent of a famous American jeans brand. Evisu is also a hype district of Tokyo.
Evisu, or the story of a man who pursued his passion. Hidehiko Yamane is a "jeans otaku", one of those denim freaks that only exist in Japan. A collector of vintage, authentic and period jeans, he dreamed of one day making the best denim in the world, respecting the manufacturing methods of the pioneers of jeans and with his personal touch.
In 1988, he unearthed American clothing machines from the 1950s and decided to make his own denim. He paints the pattern on the back pockets himself, which depicts a seagull in a very minimalist way, and produces about a dozen jeans a day. The seagull brand has gradually taken off, for the success that we know today. Always original and authentic, this brand has become a reference.
No products for this brand.