List of products by brand KAPITAL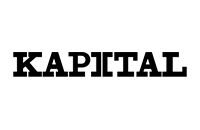 Deceased on July 28, 2020, Kansai Yamamoto is probably one of the most flamboyant creators of his time and his impact is undeniable. It is driven by a philosophy: basara. This Japanese term refers to a colorful and eclectic freedom, bold and luxuriant, at the antipodes of wabi-sabi. His joyful and exuberant vision of fashion clashes with the intellectual rigor and abstraction of his contemporaries Issey Miyake, Yohji Yamamoto and Rei Kawakubo. He was the first Japanese to parade in London, in 1971, a precursor to the influence of Japanese fashion, reinventing the kimono, defining an extravagant wardrobe, full of references to Japanese culture, such as Kabuki theatre. He was inspired by traditional craftsmanship (decorative braiding in particular), often experimenting with folds and twists to bring his unusual silhouettes to life. Admired by the whole "milieu" and the artists, he hosted "super-shows", which combined fashion, music, dance and sometimes welcomed more than 100,000 spectators. He shared his passion for the show with David Bowie, whom he dressed for many years on his shows. "I think David felt the energy of my designs contributed to his own energy," he said. Many have been inspired by his work, starting with Nicolas Ghesquiere for Louis Vuitton, who collaborated with him in 2018 to adorn his creations with yakko faces, from Japanese theatre. Rick Owens paid an open homage to Kansai last year at FW 2020, most notably with a one-leg striped jumpsuit with angled shoulders, which was a clear nod to Kansai's "Tokyo Pop" jumpsuit. Alessandro Michele (Gucci) too, with bold patterns and prints of faces, characteristic of Kansai's works.
No products for this brand.