List of products by brand BEAMS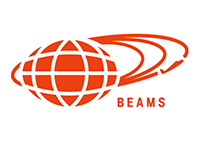 The first BEAMS store opened in February 1976 in a tiny shop inside a building in Harajuku. Today it is a sprawling monster in the world of fashion and lifestyle in Japan. The inspiration is often American, especially in its early stages. The layer was placed on the lifestyle of students in major universities across the Atlantic. Today, BEAMS is a group with dozens of brands and countless points of sale, even internationally. The style is timeless, authentic, sometimes almost nostalgic, from casual to streetwear.
No products for this brand.