List of products by brand 45R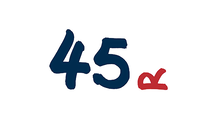 The 45-year-old Japanese brand 45R represents the very essence of the concept of "slow fashion". His creations, meticulously made by hand, are real treasures, which age with their owner. 45R indeed uses a lot of traditional printing and dyeing techniques called basin or Shibori, which it carries out in Yamagata - a small town in northern Japan known for this craft. They allow the hues to fade naturally with time and exposure to the sun, softening the tones, reminiscent of watercolor painting. It takes about a year for garments dyed in such a way to go from design to stores. First of all, everything is drawn by hand, from the piece to the patterns, and orchestrated by Ms. Midori Matsubara, the designer of the house. The designs are then handed over to an engraver, who makes the print frames and sends them to Suzuki Nassen, the small factory of 25 craftsmen, located in this small mountain town of Yamagata. The prints are applied by hand, pressing the frame against a roll of pre-dyed fabric, attempting to maintain uniformity. The basin solution, applied on top, extracts the dye, then the prints are washed away, revealing the patterns. It is 100 times longer than modern screen printing. We are far from the brands that come out of weekly collections! The house even often offers a denim cleaning and color restoration service in its stores.
To treasure old things, old techniques and old sages, such could be their motto. Such attention to detail and passion for craftsmanship comes at a price, but these creations are the ones that keep a living.
No products for this brand.