List of products by brand Johnbull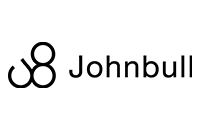 Johnbull (formerly known as Kanewa Clothing Co. Ltd) began operations in 1963 in Kojima, Okayama, Japan, the beating heart of Japanese denim by producing workwear and uniforms. Johnbull was created in 1967, to immerse itself in "Casual Work Wear". Still made in Kojima, with the famous old Union Special sewing machines capable of sewing thicker fabrics than recent ones. A deep respect for styles that have survived the ages, technical details borrowed from the past, to turn them into ingenious and desirable stylistic details, research into materials that are still essential, are all parameters that make it a brand with many fans. To discover!
No products for this brand.