List of products by brand KENZO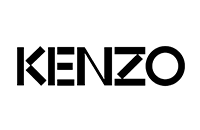 Founded in Paris in 1970 under the name of Jungle Jap, the brand takes the first name of its founder in 1980: Kenzo, or the perseverance of a man. "jungle" will remain for one of its women's lines thereafter. Each successful haute couture house has its own style. Kenzo is like its founder Kenzo Takada, it has always developed a style from elsewhere - Japan - and reflects the stubbornness and talent of its creator. A mix of modernity and romanticism, with hints of Western art and Eastern influences. Colourful, ethnic, nomadic fashion. A style inspired by East and West, travel, prints.
To find out more about Kenzo Takada, click here.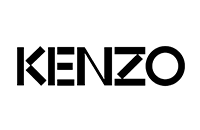 Fondée à Paris en 1970 sous le nom de Jungle Jap, l'enseigne prend le prénom de son fondateur en 1980 : Kenzo, ou la persévérance d'un homme. "Jungle" restera pour une de ses lignes pour femme par la suite. Chaque maison de haute couture à succès a un style propre. Kenzo est à l'image de son fondateur Kenzo Takada, elle a toujours développé un style venu d'ailleurs - le Japon - et reflète l'obstination et ler talent de son créateur. Un mélange de modernité et de romantisme, ne notes d'art occidental et d'influences orientales. Une mode colorée, ethnique, nomade. Un style inspiré par l'Orient et l'Occident, les voyages, les imprimés.
More
KENZO

500,00 €

1 In Stock

CRÉATEUR• Alerte! Une pièce à tomber, pensée comme une armure de samouraï oversize pour affronter les rues et jouer les superpositions. Col double, volumes au dos, empiècements, doublure, tout est réalisé avec maestria, par Antonio Marras pour Kenzo. Unique. Genre: unisexe Taille européenne: M/L homme / L/XL femme Couleur: marron, gris État: NEUF Marque:...

KENZO

130,00 €

1 In Stock

CRÉATEUR • Manteau en laine Kenzo Jungle avec inserts en chevrons. Genre: Femme Taille européenne: M Couleur: gris État: Très bon Marque: KENZO (JP) | Ligne JUNGLE Composition: 100% laine Mesures: Longueur: 75 cmPoitrine: 50 cmManches: 60 cm