List of products by brand hiromichi nakano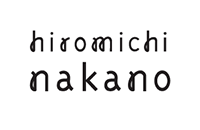 Launched in Paris in 1998, Hiromichi Nakano has focused on creating every year, never allowing its Parisian team to be overly influenced by European designs. He repeatedly said that "if we don't understand our own heritage, how can we expect anyone else to understand us? ". He therefore devotes a lot of time to the history and cultures of his country and the world, to add to his aesthetic, based on Japanese aesthetics.
No products for this brand.