List of products by brand COMING SOON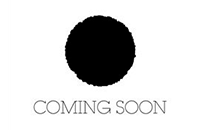 COMING SOON, described as a "super casual capsule collection", was launched in 2008 by Yohji Yamamoto and the company Italian Design Licensing Sinv Spa. Keizo Tamoto, then CEO of Yamamoto Inc, described it as "a more affordable line aimed at younger consumers looking to transition from streetwear to more stylish pieces". Coming from the always fertile and often poetic imagination of the Japanese house, COMING SOON distills creations that are both simple and endowed with great technicality, relaxed and timeless, feminine and masculine. By nature anonymous, this is the first Yohji Yamamoto license without the designer's name or signature on the label.
No products for this brand.