List of products by brand UNDERCOVER JUN TAKAHASHI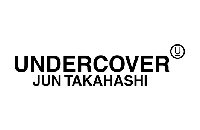 Warning! Rare specimen. Revered in the streetwear universe and equally at home in Parisian haute couture shows, the brand is totally hybrid and injected with a good dose of authentic underground Tokyo style. A joyous amalgamation of chaos, determination, fragility, peace and humor, unique to designer Jun Takahashi.
No products for this brand.